APEX COAT is a collaborative garment designed by Justin Hattendorf and Alexis Walsh that marries handcrafted embellishment and generative digital form. The 3D printed pieces were developed through custom software and applied by hand to the garment.

+
The translucent 3D printed stud pieces are outfitted with brass threading, and then manually screwed into the denim fabric. The brass hardware shines through the cloudy, pearlescent surfaces of each stud, refracting light throughout the prisms.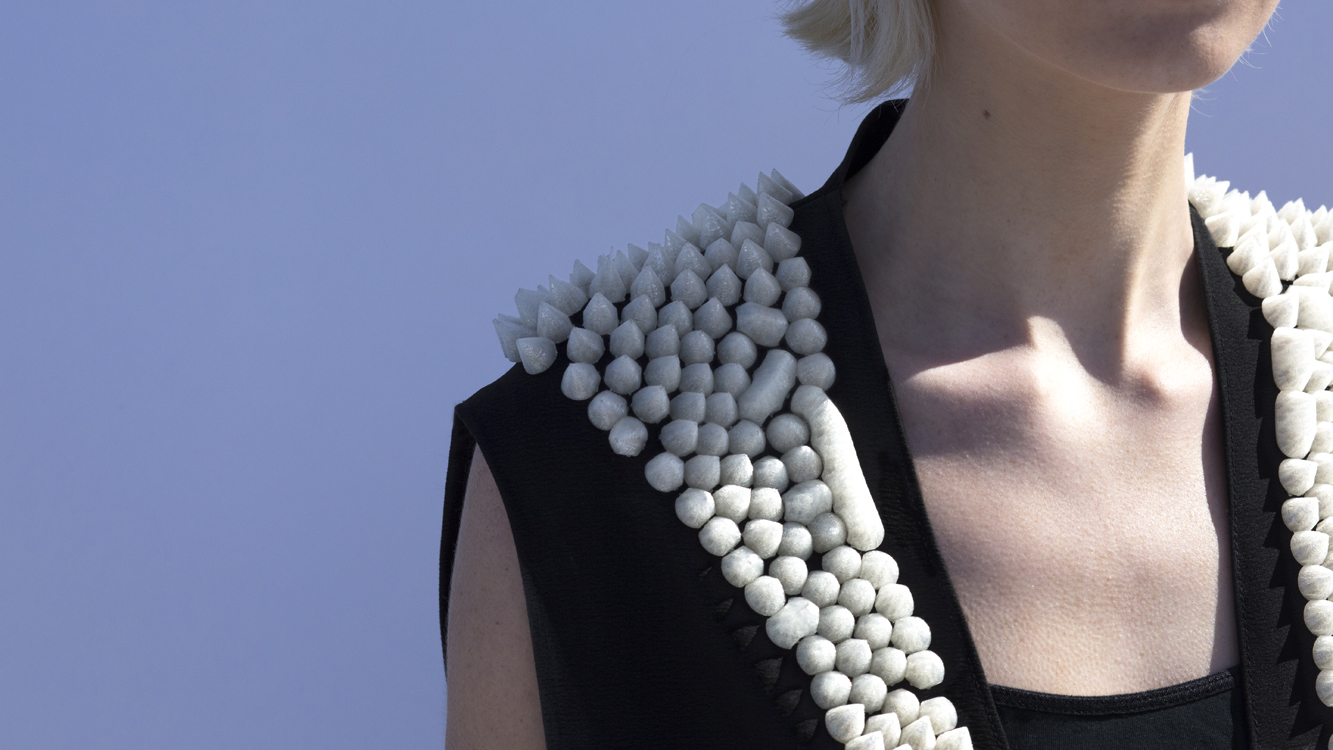 +
Composed of infinite variations of points and strings of points, no two studs within the garment are identical. These formations result in an array of structures that hug the body in sinuous curves, while the stark black of the coat's fabric serves as a visual contrast to erode the rounded edges of the studs.



+
The application created for this project is designed to merge the tactile, intuitive nature of working by hand with the technical advantages of digital modeling. Before any studs were generated, the stud boundaries were created manually on a dressform as flat paper tailoring patterns, photographed, then imported into the simulation. Studs and strips of connected studs are generated within the flattened tailoring patterns, resolving themselves into complex formations. Rather than determining the form by placing individual pieces, the random, asymmetrical placement of the stud clusters emerge out of the nuances of the pattern edges.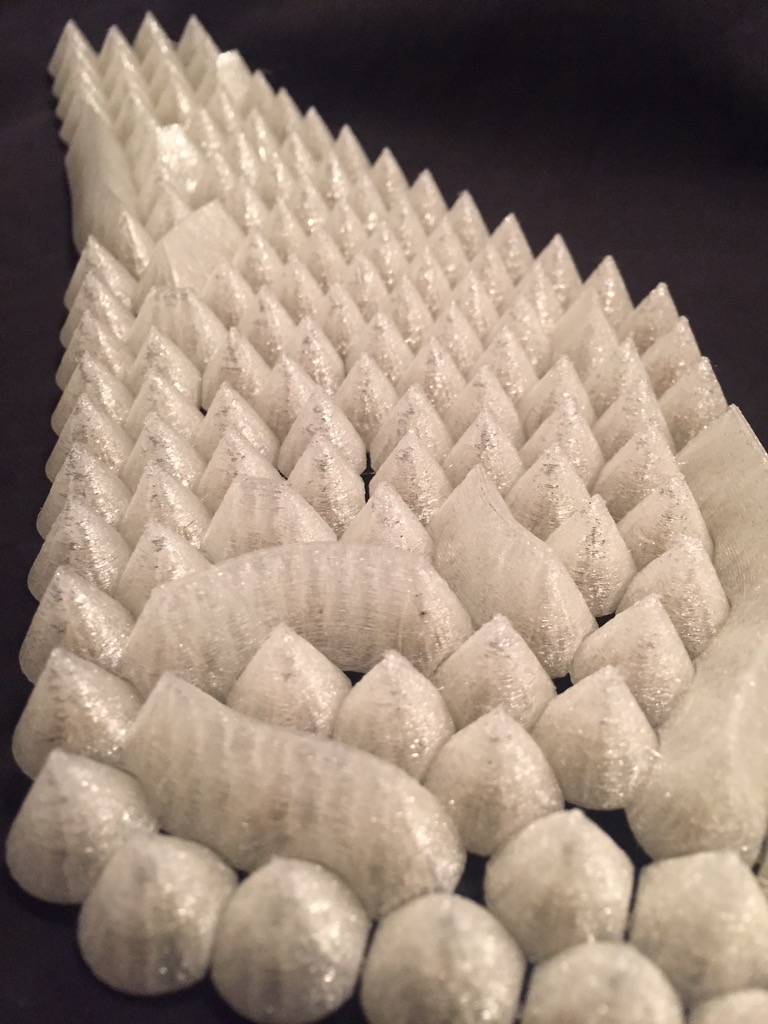 The APEX COAT is assembled by hand, merging traditional tailoring with digital design techniques. The piece is printed through Voodoo Manufacturing, with initial prototyping done on MakerBot 3D printers.

+
APEX COAT at the Harvard Identities Fashion Show 2017




+
Design: Justin Hattendorf & Alexis Walsh
Photography: Juliana Werring
Model: Caroline Newton